Daichi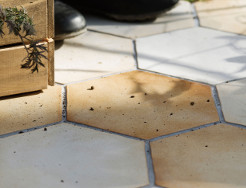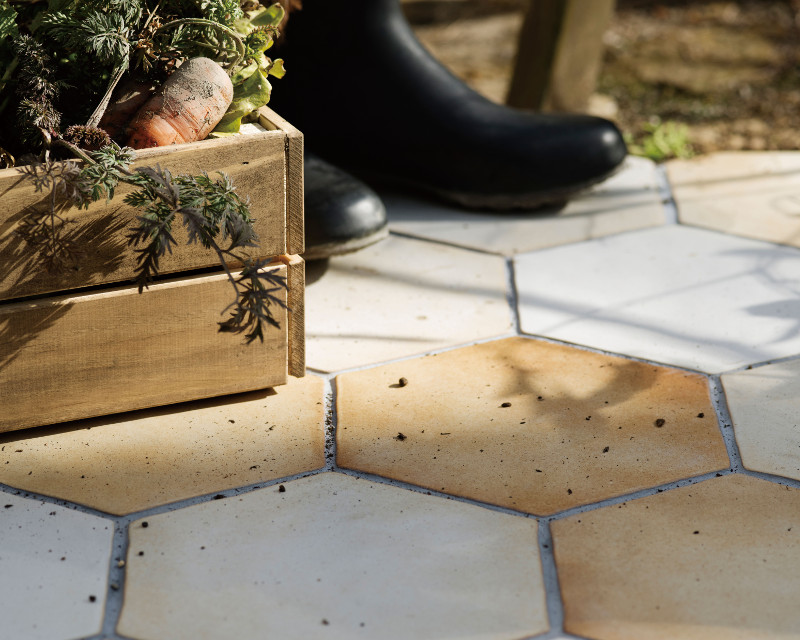 | | |
| --- | --- |
| inch | 8″ Hexagon |
| | 2 pcs. = 0.86 sq.ft. / 12 pcs. = 5.16 sq.ft. per box |
| mm | 210 mm Hexagon |
| | 2 pcs. = 0.08 sq.mt. / 12 pcs. = 0.48 sq.mt. per box |
Color Blend Ideas
Note Due to the handmade nature of this product, there is a wide variation in the glazing and texture from piece to piece.
Minimum order quantity is one box. Full box quantities only. General lead time for custom order is approximately 45 to 90 days.
Daichi is a lower water absorption product and is easily maintained due to the application of a sealer prior to the firing process. In this regard, sealing may not be necessary.