Heritage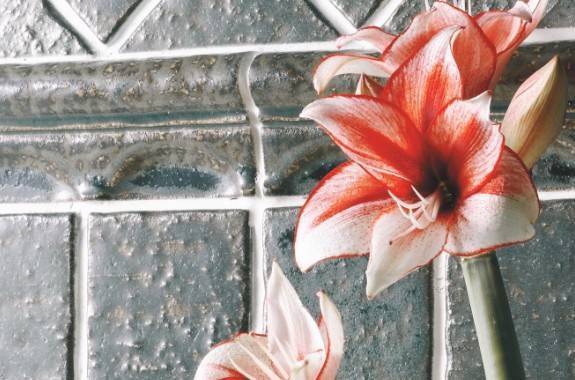 | | |
| --- | --- |
| inch | 4″ x 4″ , Decorative Accents 4″ x 4″, Decorative Moldings 3″ x 8″, Liner 1″ x 8″ |
| | 9 pcs = 1.06 sq.ft. / 72 pcs =8.46 sq.ft. per box |
| mm | 100 x 100mm , Decorative Accents 100 x 100mm , Decorative Moldings 75 x 200mm , Liner 25 x 200mm |
| | 90 pcs = 1 sq.mt / 72 pcs = 0.79sq.mt. per box |
Available Accents
Note
Trims available in Single Glazed Edge and Double Glazed Edge.
The Heritage Series has been produced with a crackle glazing effect.
Products with these types of glazes should be sealed with a penetrating sealer prior to grouting.
If installed in areas that experience frequent exposure to water, they should also be resealed on a regular basis.