News
3.242017
Please visit our booth at Coverings 2017.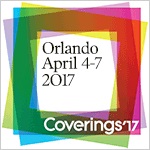 We would like to inform you that we, Central Pacific Trading Co. will show and introduce our new products in
as a member of Japan ceramic tile manufactures' association.
There are over 25 new styles with unique and high quality porcelain mosaics and handcrafted tiles.
Please visit our booth stand #2907.
If you are looking for something special tiles that nobody has, please visit and see our products in #2907.
Our experienced staff will help to create your own tiles at #2907.
Thank you and with best regards.