Daichi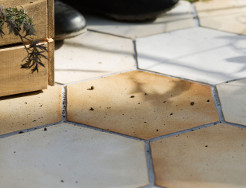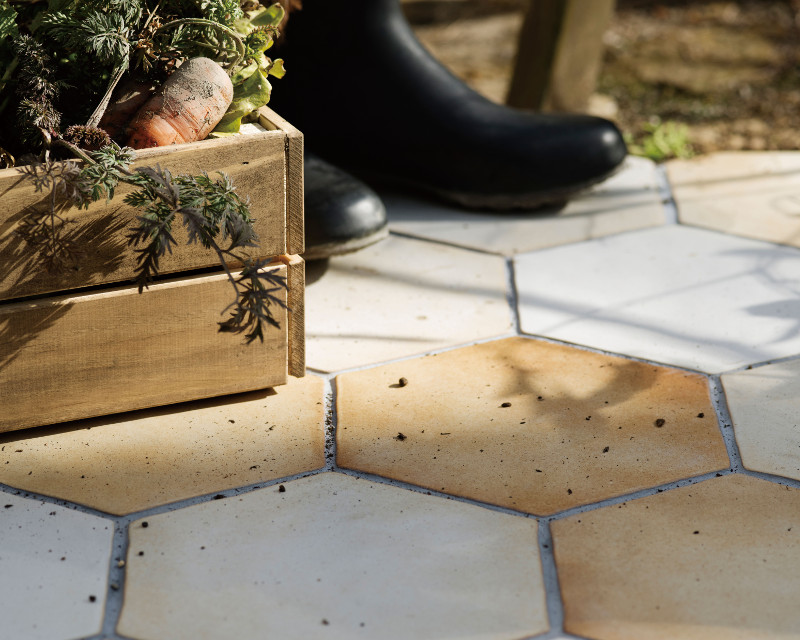 | | |
| --- | --- |
| inch | 8″ Hexagon |
| | 2 pcs. = 0.86 sq.ft. / 12 pcs. = 5.16 sq.ft. per box |
| mm | 210 mm Hexagon |
| | 2 pcs. = 0.08 sq.mt. / 12 pcs. = 0.48 sq.mt. per box |
Color Blend Ideas
Note Stocked in JAPAN.
Due to the handmade nature of this product, there is a wide variation in the glazing and texture from piece to piece.
Minimum order quantity is one box. Full box quantities only.
Daichi is a lower water absorption product and is easily maintained due to the application of a sealer prior to the firing process. In this regard, sealing may not be necessary.